Virtual Space: Virtual Reality Symposium
What:
Mapping new virtual and augmented heterotopias
When & Where:
TATE EXCHANGE, Level 5, Switch House, Bankside, London, SE1 9TG (12pm - 5:30pm)
About:
What is the emerging nature of Virtual Space? How are these new virtual worlds generated and constructed and what are the potentialities for creative art and design practices? Are we here, there, somewhere in between or somewhere else? What are the strategies and methods for the creation of these new spatial narratives?
FULL Itinerary:   Southwark room, Tate Exchange   Wednesday 22 March 2017
| | |
| --- | --- |
| 12:00 | Doors open ​ |
| 12.15  | introduction to the afternoon's talks by Peter Maloney (Chelsea, UAL) |
| 12.20-12.50 | Ken Wilder (Programme Director for Interior and Spatial Design at Chelsea College of Arts) |
| 12.50-13.20 | Room One VR From creating our own VR games, films and live experiences to working with artistic instiutions on immersive new worlds, we are building the future of art.  |
| 13.20-13.50 | Happy Finish Globally acclaimed creative tech and content studio, experts in VR Production, VR Content, Augmented Reality, Retouch, CGI, Animation and Motion VFX. |
| 13:50-14:00 | Questions... |
| 14:00-14:30  | BREAK |
| 14:30-17:00 | VR talks and demos with Kerry Bradley (Wimbledon, UAL) |
| 14:30 | SGO.ES Founded in 1993 as a European developer, SGO have been leading high-end software solutions within the post-production market for over twenty-two years. Peter Amies will discuss the potential of their editing, colour grading and effects software in TV, Film and Virtual Reality. Participants will be able to work with the software with staff from SGO in the middle area of the Tate exchange. |
| 14:50  | NEXUS studios produces Film, Animation, Interactive and Original Content. Nexus' CHRIS O'REILLY will be looking at the questions posed at this week's event and introducing Nexus' Augmented Reality work on the children's book The Gruffalo, the VR film RAIN OR SHINE and demonstrating these and their AR magazine cover for the The New Yorker & their app 1600 The White House. |
| 15:20  | Q&A with Chris O'Reilly led by Kerry Bradley (Set design for Screen, Wimbledon, UAL) |
| 15:30  | ONWARDS- DEMONSTRATIONS of RAIN OR SHINE, The New Yorker & 1600 The White House (Nexus) and Notes On Blindness, into darkness |
|   | ARCHER'S MARK are an independent production company based in London. Launched alongside the feature film, Notes On Blindness, INTO DARKNESS is a fully immersive Virtual Reality project co-produced with Ex Nihilo, ARTE France, and AudioGaming. Archer's Mark created a six-part interactive documentary using binaural audio, VR and real time 3D animations created to explore writer and academic John Hull's cognitive and emotional experience of blindness. |
Public Engagement:
Free symposium about Virtual Reality
Photos from the Event :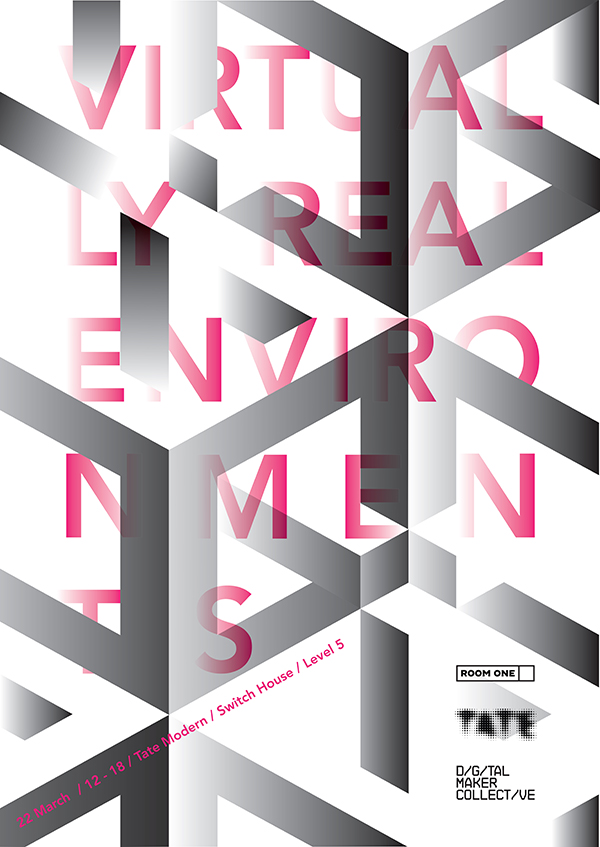 Programme Tate Exchange 22nd March 2017