Robot Hacking with the Crumble by Femi age 11
What:
Build robots using takeaway containers & ultrasoic sensors - then take the challenge?
When & Where:
TATE EXCHANGE, Level 5, Switch House, Bankside, London, SE1 9TG (16:30 - 17:00)
Weds 8th Feb 2017
Weds 22nd Feb 2017
Weds 8th March 2017
About:
Participants will get to build a robot using  a Crumble  motor controller, two wheels, motors, batteries and a takeaway container. When constructed, participants will write some code to get it moving and then add an ultrasonic sensor  to race their robot. The challenge is to make your robot stop before hitting  the  finishing wall – using the sensors.  This workshop has been created, and will be delivered, by 11 year old, Femi - young coding mentor from South London Raspberry Jam. The event is autism and Tourettes' Syndrome friendly.
Led by Femi Owolade-Coombes - aged 11 and supported Grace Owolade-Coombes  - both from South London Raspberry Jam - delivering autism and Tourette Syndrome friendly coding opportunities to all ages.
Join Femi at tate Exchange Digital Making Art School event on Weds 22nd Feb 4:30 - 5:30
Public Engagement:
Come and learn something about robot building -make your own and then do the challenge. This will involve construction, coding, using ultra sonic sensors and being brave - racing your robot against each other in the final challenge.
Photos from the Event :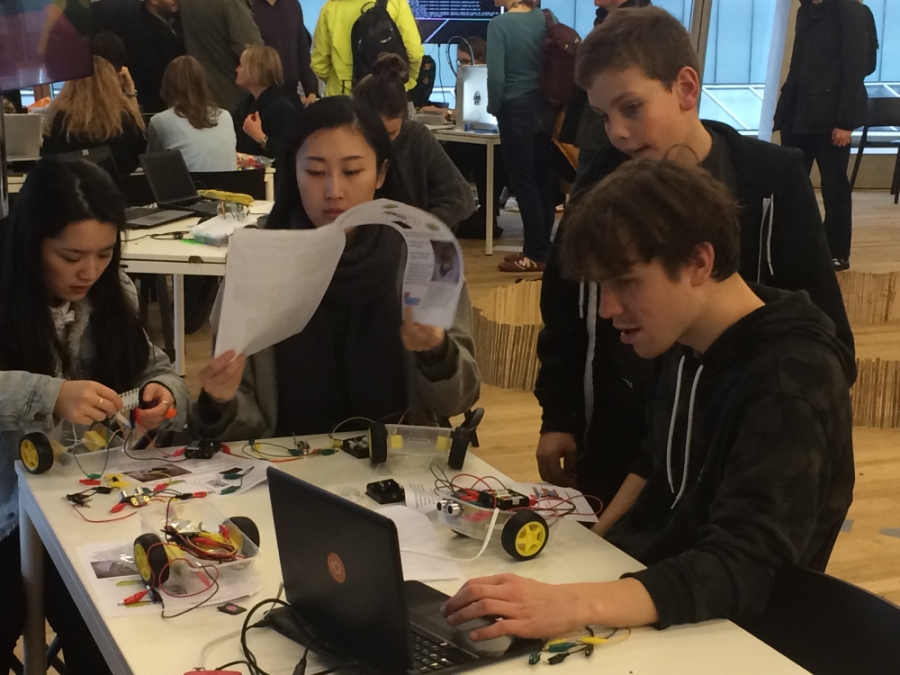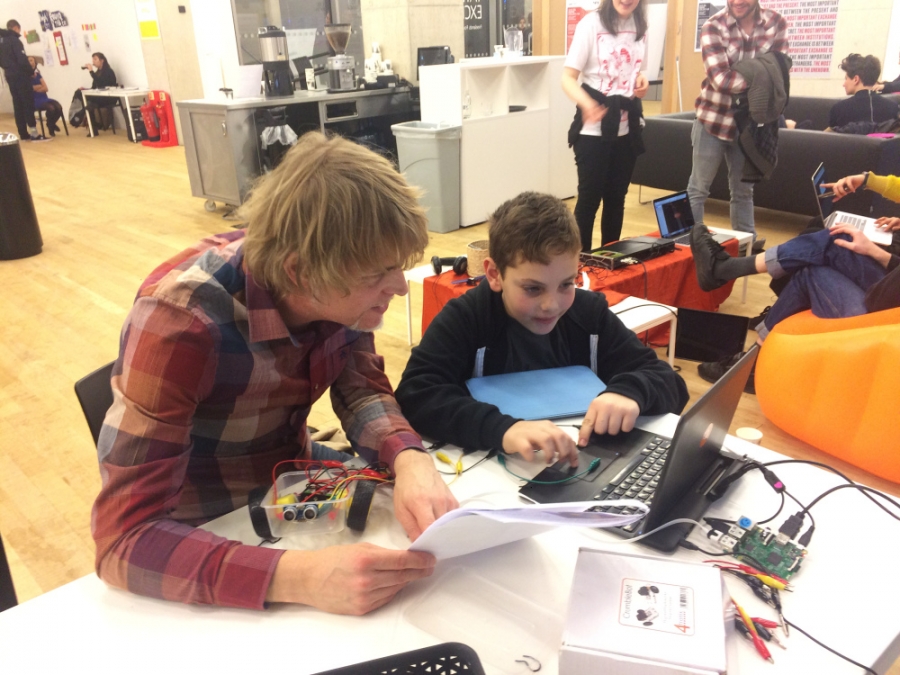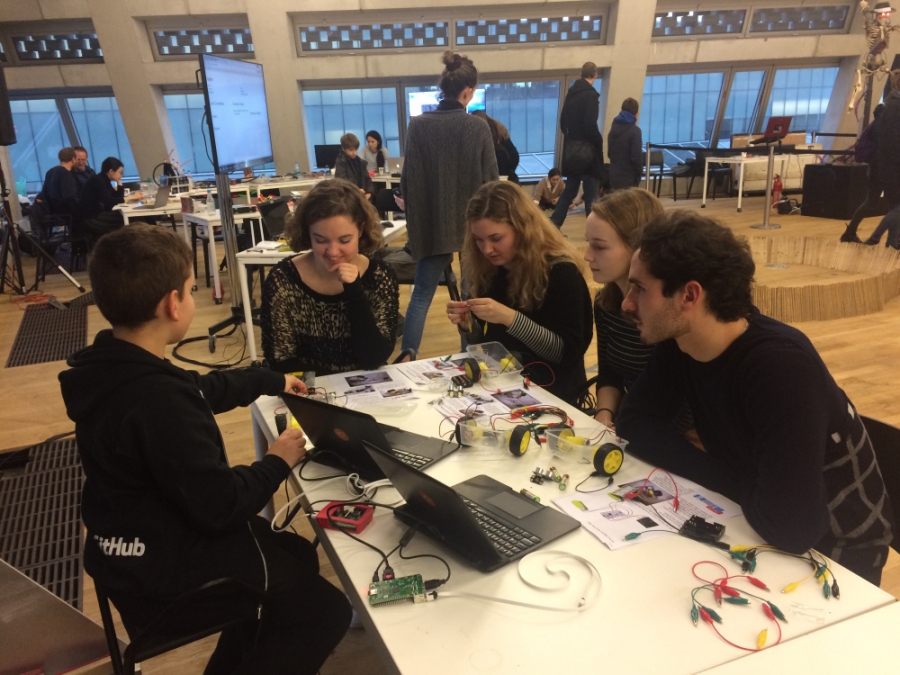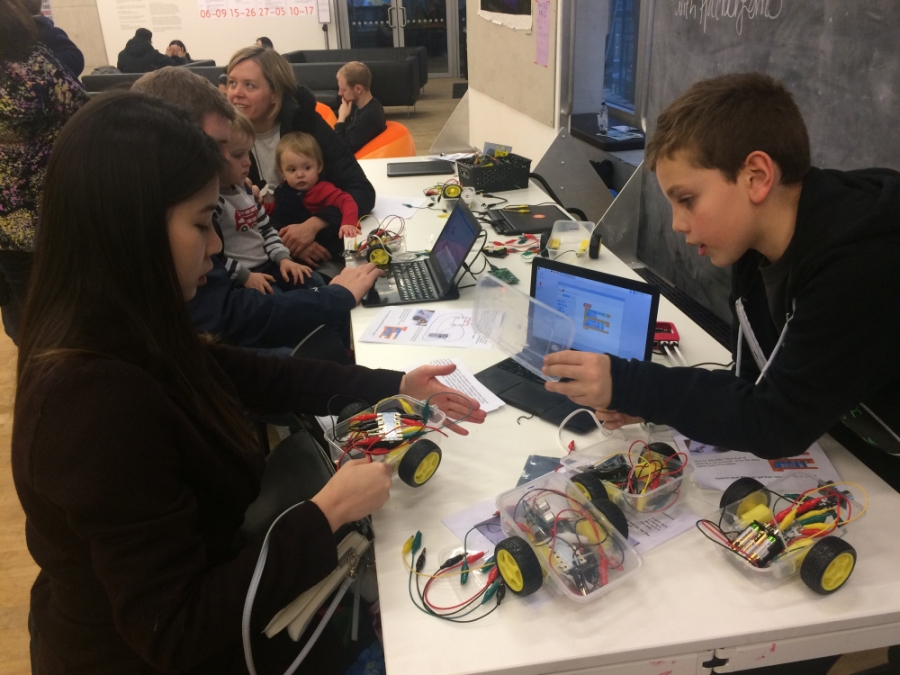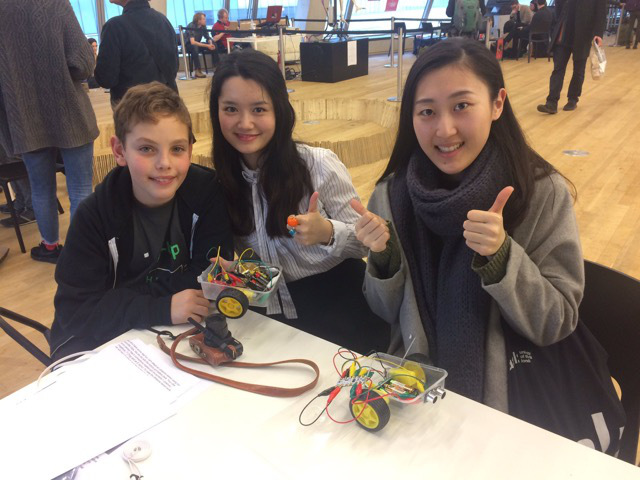 Programme Tate Exchange 22nd March 2017
Programme Tate Exchange 8th March 2017
Programme Tate Exchange Deconstructing the Digital 22nd Feb 2017
Programme Tate Exchange 8th Feb 2017 New and the Familier