Collective Base Camp 12:00 - 17:30
At the centre of the event was be a large participatory Digital Maker Base Camp, a space to develop agile and experimental projects led by members of the Collective. The camp continues to evolve and respond to themes, public interactions and our invited guest maker activities, interventions, debates and performances.
Virtual Reality Projects (With VR Explorers)
Public were invited to work alongside students as they explore VR in both spatial design and fine art practices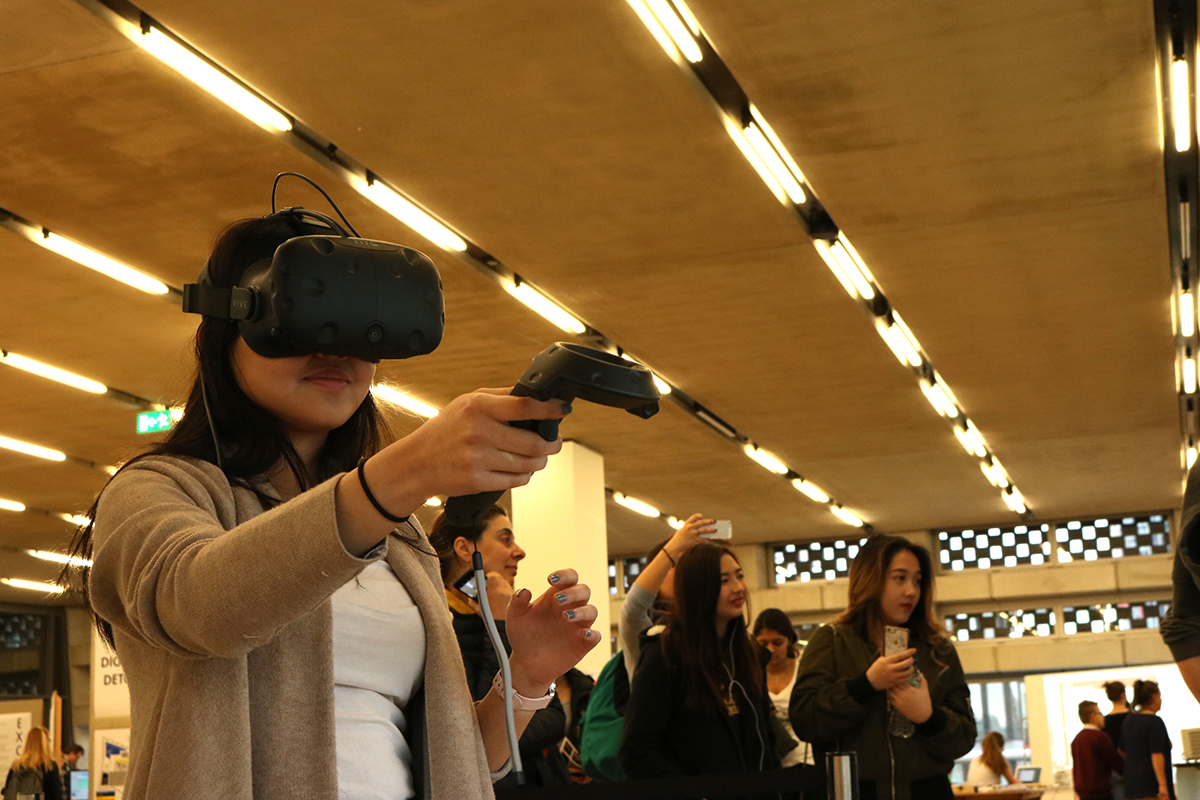 Open Maker Studio
Bio Feedback, Raspberry Pi, Arduino & EEG and Machine-Mind

A space for general work in progress and experimentation, please pop-in for a chat.
Explore anything from virtual, mixed/augmented reality and virtual/real interventions, to creating artificial creatures and utopian or dystopian worlds. Use sensors, microcomputers and biofeedback devices to create interactive objects & interactions.
Staff & students from MA Games Design, LCC
Tech Workshop
A participant driven workshop space where the Collective can propose & deliver workshops on the day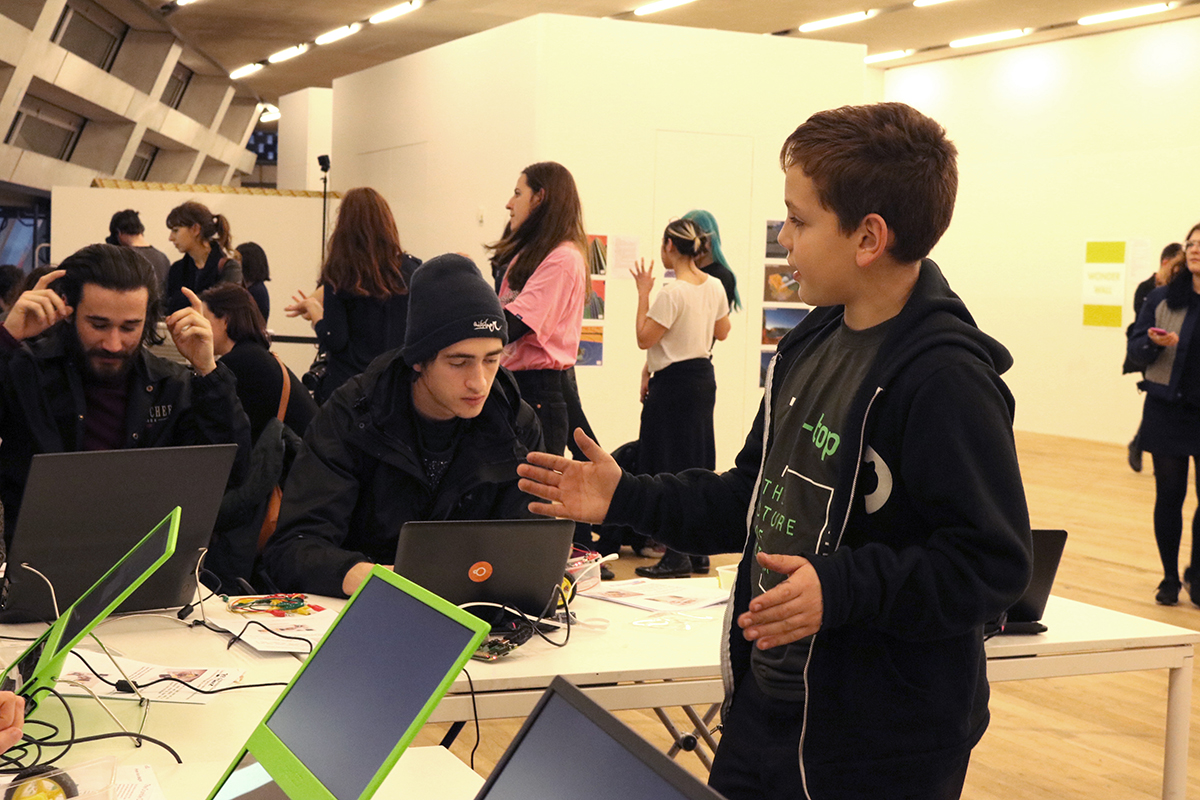 Above: Femi in action Robot Hacking with the Crumble by Femi age 11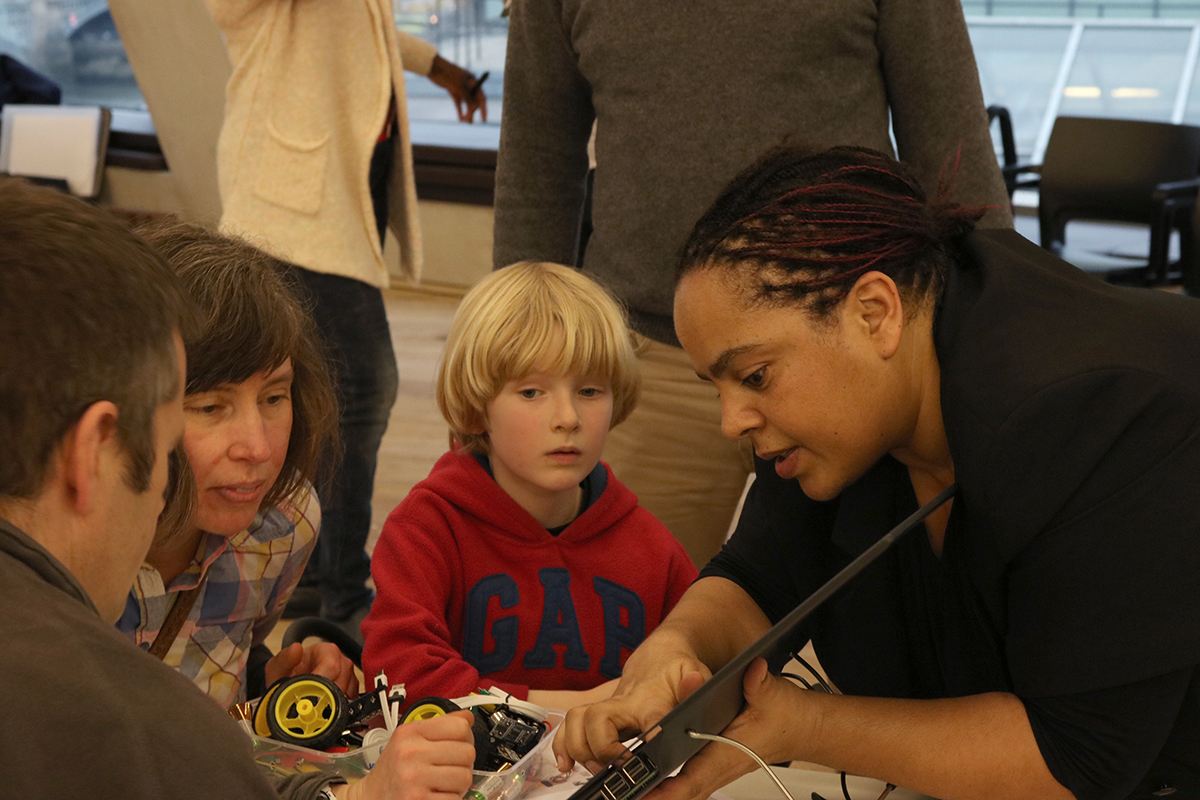 Above Grace in action supporting Femi
Debate & Critique
Tate Exchange Series of Informal Discussions, Talks and Crits (Tate Exchange Discussions and Talks)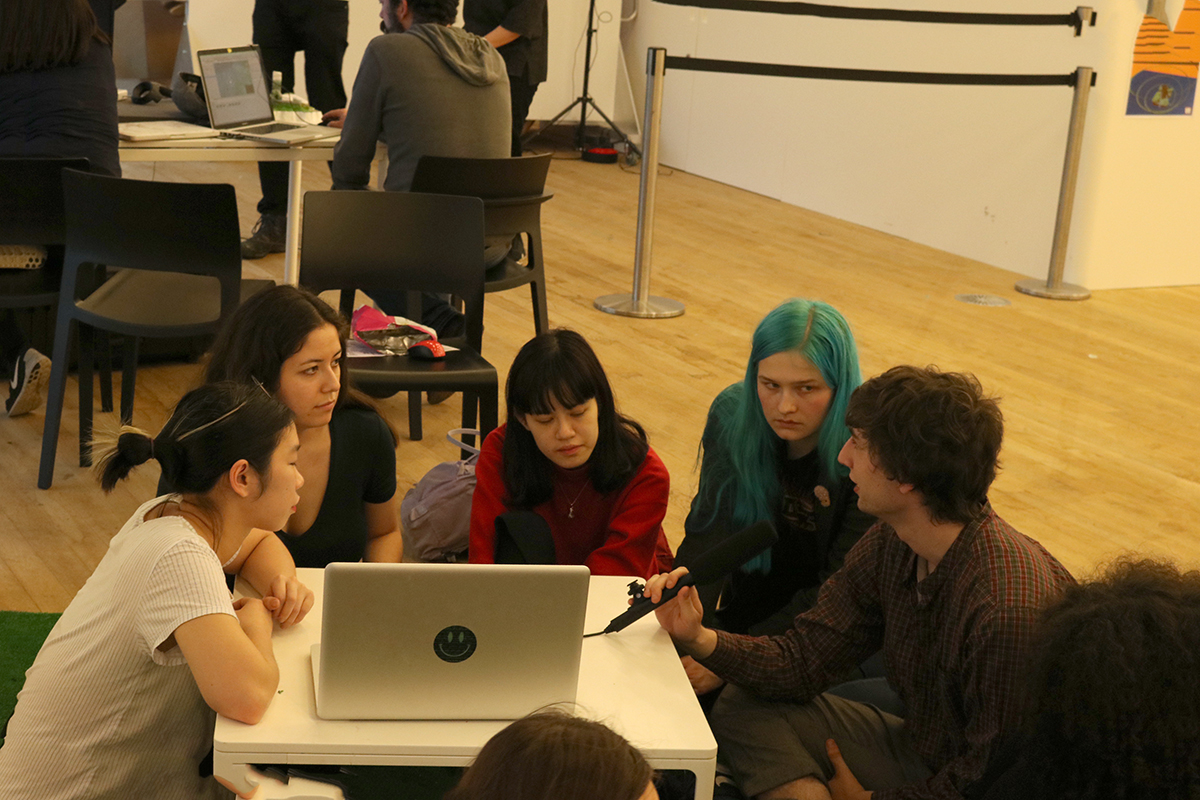 Online listening platforms
Challenge and explore listening experiences (Online listening platforms with Rounded Radio)
Guest Collaboration 12:00 - 17:00
ELECTR

"O"

ACTIVE

GRID

:  
Get hands on making with coding Arduinos at most levels of ability, subverting pound shop toys and creating open source interactive projects that will populate the grid. A collaboration between CYLAND MediaArtsLab artist /engineers from St. Petersburg, UAL Digital Maker Collective members and Hill Mead Primary School in Brixton. ELECTR"O"ACTIVE GRID
Image below by Anna Frants of CYLAND

Image below by Anna Frants of CYLAND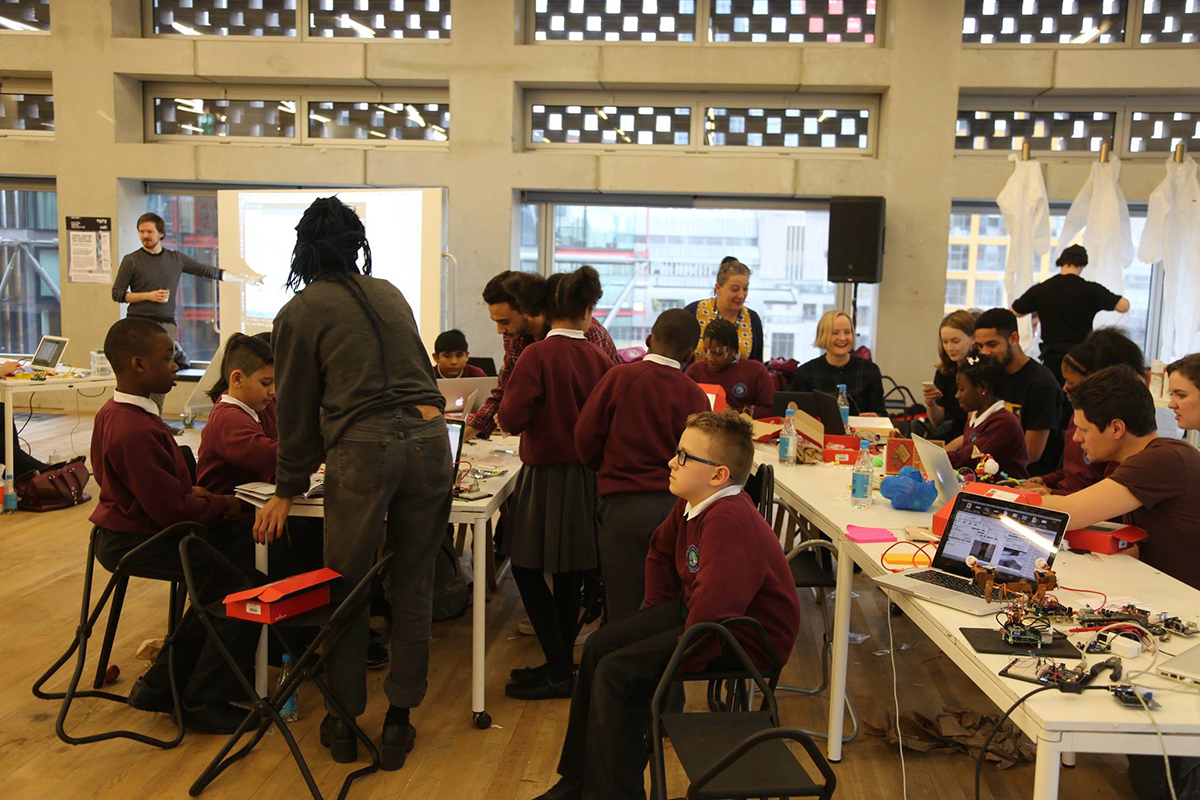 London Connected Learning Centre and The Digital Maker Collective, Schools Collaboration:
London Connected Learning Centre, part of Education Development Trust, supports schools to use digital technologies to enhance learning. The centre's Digital Leader Programme supports young people who have taken on a role championing the creative use of digital technologies among their peers, teachers and community. See - Collaboration between Hill Mead Primary School in Brixton, Digital Maker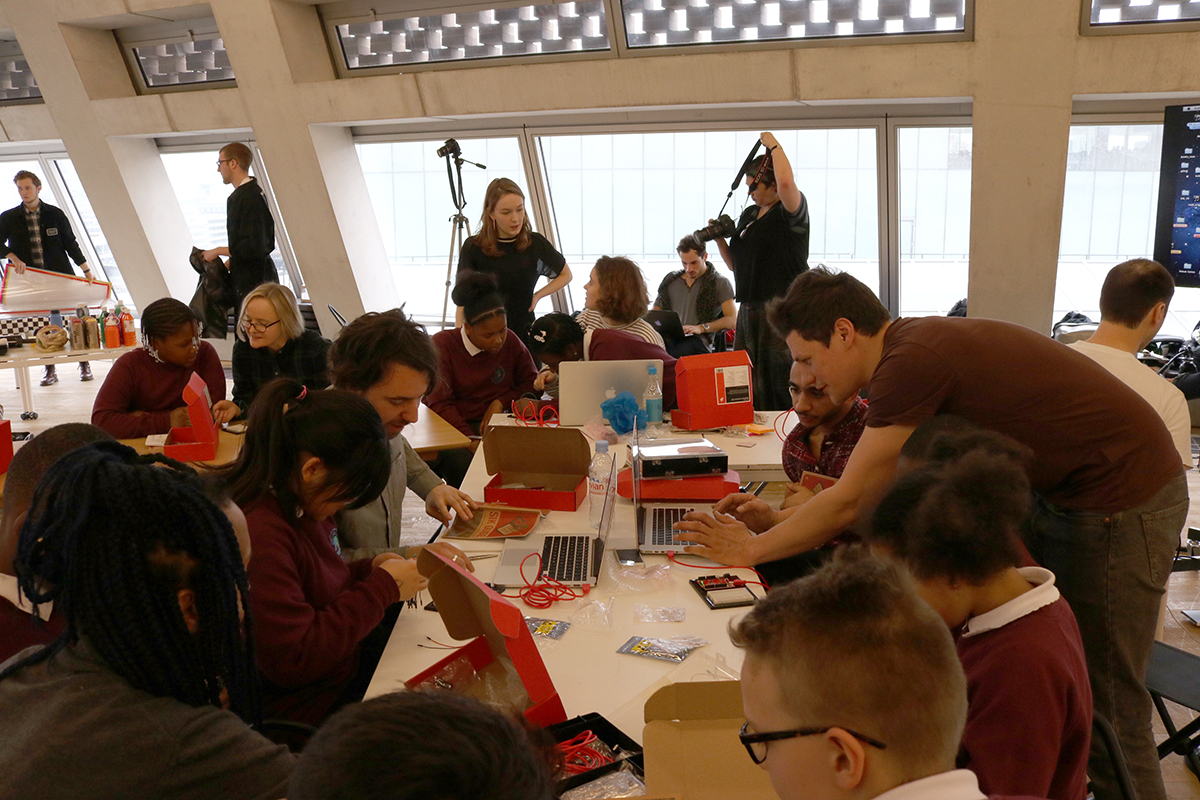 Alumni Project Space 12:00 - 17:00
Welcome to the world of Analogue systems. A creative, immersive and physical take on Adobe photoshop. This new and improved programme allows you to physically enter your soft'wear' and grants you with the opportunity to make large-scale hand-made posters using analogue photoshop tools. Welcome to the world of Analogue systems
Below are some of the amazing poster produced:
Tech Cluster 12:00 - 17:30
12:00 - 14:15 Virtual Reality Symposium, Virtual Economies: The future of work and play. Virtual Reality can lift us out of our seats and away from our screens – it immerses us in an active, participatory space that is networked and global. How will Virtual Reality shape the future for creative practice and practitioners in Art and Design? How will we work and what will we do to make money? What forms of entertainment will we spend it on? Does VR take us beyond materialism or is it the ultimate in total consumption? Virtual Reality Symposia 02
14:30 - 17:45 What Happens If We Push This? In the creative industries, technology is transforming the way we work and generate economic value. It has the potential to exploit or empower - so what kind of future do we want? Join subject experts, artists and designers to collectively make images and objects that create a vision of our futures. What Happens If We Push This?
Projects Space 12:00 - 17:00 
Gesamt – a digital participatory opera Part 2:
Take part in a digital participatory opera with Wimbledon College of Arts and Nova Scotia College of Art and Design via virtual and actual collaboration. Expect singing, talking, costumes, projections, social media, remote presence and digital characters. Gesamt
Virtual Reality (VR) Experiments (Virtual Meets Reality)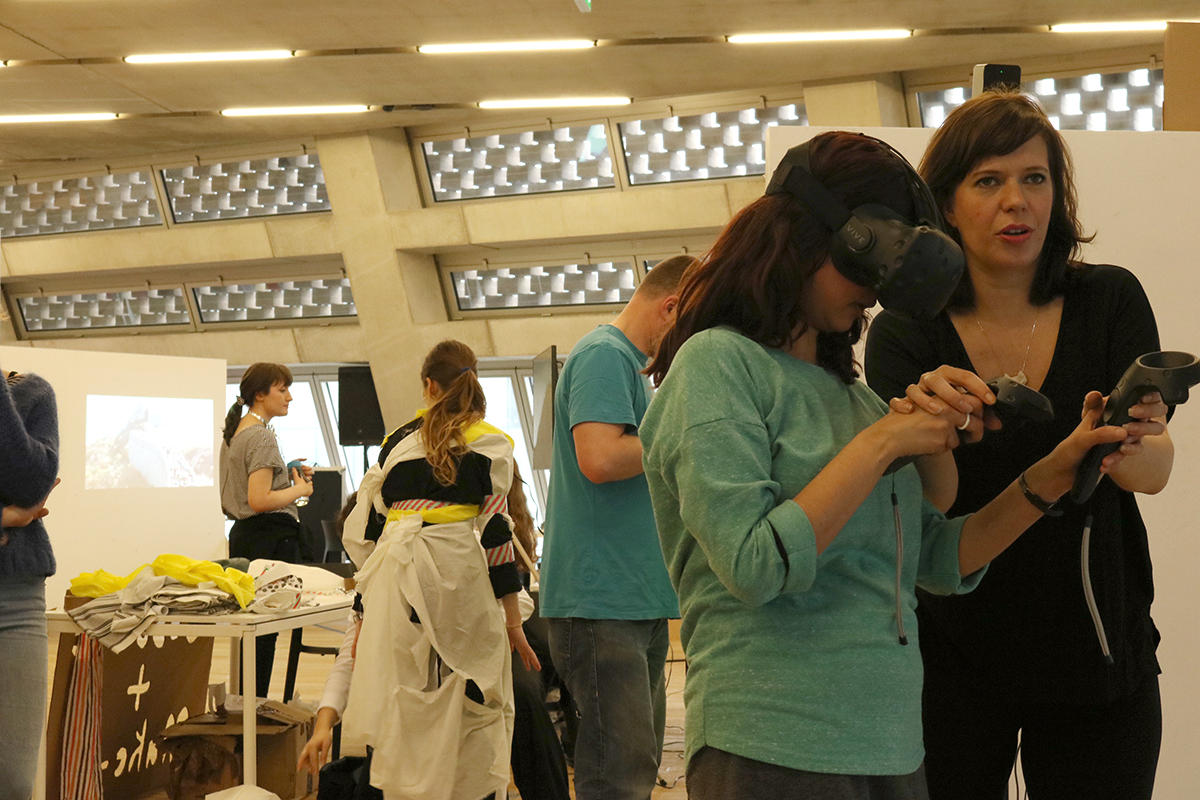 A space to experience & co-develop VR projects (some Tate related) together from scratch, come and join members of the collective as we embark on new collaborative VR projects together in this informal lab/studio style VR environment. Virtual Meets Reality
Wonder Wall 12:00 - 17:30
A space for public interaction and mapping debate and conversations throughout the day.
Download the Digital Maker Collective_leaflet_22:2_print.pdf (106.82 KB)
@tateexchange @CCWDigital #artsDMC #tateJAM